Top 5 Firms To Get Your Website From Across The Globe
There are millions of active websites on the internet. With the damages done to businesses by COVID-19, the internet has become even more essential for businesses who want to remain relevant and carve a space for themselves in the digital space. Not just that. More and more people go to the internet with questions about services or products they're looking for. Whether they need a cook, delivery service, or a book.
This means is that your business's first interaction with potential customers is more to first take place on the internet. And not having an online presence just pushes you off the list of options to be considered. To achieve this online presence and maximise it to the fullest, it is crucial to hire the best creative agency to build it.
We've surfed through a few web design companies across the globe to guide you in picking the best website designers. We would discuss qualities that a good web design company should possess, allow you to check them out, scroll through their portfolio, and go for the best.
How do you know a good web designer good?
There are three key elements to consider here— skill/ expertise, style, experience. Remember that web design includes many different types of design. Each stage of web design necessitates that the agency in charge possesses certain skills set and design experiences. A good web designer should have skills in user experience, graphics design, branding, storytelling, copywriting, communication, and project management. All these skills would come in handy in creating site maps and layouts, creating captivating narratives, selecting the right typography for your brand, crafting copies that sell, and ensuring that the brand message is passed in the most appealing way possible.
Also bear in mind that a good web designer has an aspect of specialization. It's always better to work with web designers with expertise in specialized areas of design and digital marketing. This would at least ensure that you're in safe hands and that they do what they do very well. Another factor to consider is the level of experience the said designers have in designing. You can easily access this through the number of projects they've worked on, awards or endorsements online. This would help you discover whether indeed they would deliver as they promise to do. Do NOT stop there. Go on to learn more about the company via their website. Go to the live website and see what it looks like. Is it user-friendly and mobile-optimized? How well does it perform? Remember you need a highly functional site, not just aesthetics. You should also check out their social pages, portfolio reviews, and references.
NEXT, do not forget to define your budget. If your funds are very limited, and you still want something quality but affordable, aim for smaller firms that provide excellent quality work at a reasonable cost. But, you should pay well so you get the best. You don't want to have regrets later on. If you stick to local web firms, you would most likely get the affordability you need, as against turning to offshore firms. Plus, it's easier to meet with them if you need to make corrections or changes beyond what can be done online.
Now that you know the qualities of a good web designer or web design agency, let's walk you through some top-notch web design agencies you can employ to build your website for you;
Clay is a web design and branding focused agency based in San Francisco. They team up with web marketing departments of Fortune 100 companies and startups around the world. With 50+ employees, they design and build award-winning websites that guarantee commendable user experience and increased conversion. Some of their key clients include; Slack, Facebook, Google, Amazon, Zenefits and Cisco.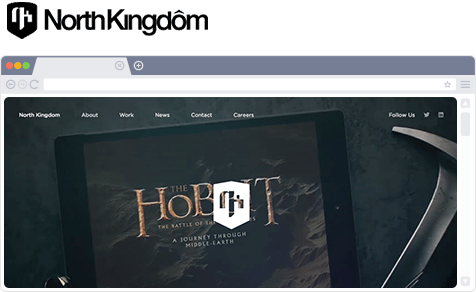 North Kingdom is located in Stockolm in Sweden. They worked on Vodafone's website and the "Got Milk" promotional website. After considering all the qualities mentioned above, we strongly believe they have some of the top web designers in the world. With over 50-249+ employees, some other clients they've worked with are Coke, Toyota, and Victoria's Secret.
DientWeb builds websites that promote businesses online and connects them with the right prospects for patronage. They are located in Lagos, Nigeria. They also provide website hosting services that help businesses stay online 24/7.  They worked with Impact Africa, Ariel, Peach, and Hadicious.
Jetheights is a fast-growing web service organization operating in both United Kingdom and Nigeria. They are a Federal Government incorporated firm whose main goal is to build small and medium-sized companies. They are in the business of utilizing tried and trusted tools with online marketing techniques to deliver results that help businesses grow. So far, they have created over 60 companies in different verticals: ICT Solutions, Publicity and Advert (Online & Offline), and HR / Recruitment platforms. Some of their key clients include; Dangote, MTN, Betway, World Remit, Criteo, Teads, WMGroup, and African Media Agency.
Cregital builds and launches websites and products that are simple, beautiful and helps businesses grow. Their team is small enough to be simple and fast, but big enough to deliver your project scope at the pace you need. Some of their key clients include; First Bank of Nigeria, Zenith Bank, Disha, Tony Elumelo Foundation, Heirs Holdings, Hash and Coronation Bank.
.
.
.
Believe us when we say there is nothing worse than picking the wrong web design agency, especially if they do not understand your needs or communicate at critical intervals the trajectory periods during the course of your project. If you ask the right questions and carry out enough research on a potential web design agency, you'll end up learning more about them than you would just by reviewing their website.
Also, note that conversions don't just happen. Certain marketing actions need to be put in place to ensure your site is seen by those in your target audience. This means getting your site out through social media, e-mail marketing, video marketing, blog posts, guest blogging, etc. You can also combine this effort with traditional advertisements like flyers, business cards, banners, etc. By doing this, you automatically get visitors to your site, and naturally, your customer base will naturally increase.
DID YOU FIND THIS HELPFUL? If yes, share with someone who might need to see this. You can also drop your comments on web design agencies you've tries that did way beyond your expectations of them.